SPH-10 Hoogwaardige Horizontale Lasdraaiende Tafel
Voornaamste toepassing van de apparatuur:
Het wordt voornamelijk gebruikt voor horizontale rotatie van werkstuk.
Hoofdfuncties:
Het heeft de functie om in n * 360 ° te roteren.
Belangrijkste feiten:
1. Lichtgewicht; sterke stijfheid en mooie uitstraling;
2. Er zijn radia T-vormige groeven op het werktafeloppervlak van de werktafel voor het bevestigen van werkstuk. Ondertussen neemt de werktafel goed thermisch materiaal in om te voorkomen dat de tafel speling wanneer het werkstuk te hoog wordt verwarmd;
3. Het systeem is uitgerust met waterkoeling-fietseenheid, waarbij gebruik wordt gemaakt van de levensduur van de apparatuur;
4. De rotatie van de werktafel accepteert DC-stappenregeling of AC-transducerregeling;
5. Het gebruik van welk type wordt bepaald door de behoeften van de klant of de werkelijke bedrijfssituatie;
6. Het aandrijfsysteem aanvaardt het breken van motor- en wormreductie, zodat u de apparatuur precies kunt positioneren.
7. Het aandrijfsysteem keurt de aandrijfmodus aan.
Belangrijkste voordeel:
1. Stabiele structuur; zware belastingcapaciteit en handige bediening.
2. Er is geen noodzaak om apparatuur op de stichting op te lossen om gemakkelijk te bewegen.
3. Remoted-control is uitgerust.
4. Er is een koppeling in de elektrische kast, voor het aansluiten van Column & Boom en het stuursysteem van de lasmachine, die door ons bedrijf is gemaakt.
Belangrijkste technische parameter
Type

SPH-10

SPH-25

SPH-100

SPH-250

SPH-400

SPH-1000

SPH-1600

Max.load capacity(t)

1

2.5

10

25

40

100

160

Rotating speed(r/min)

0.08-0.7

0.07-0.7

0.05-0.5

0.1-1

0.08-0.8

0.07-4

0.05-35

Driving

moment(N/m)

50

100

400

900

1500

4000

6300

Throw of Eccentric(mm)

250

250

350

400

500

600

800

Note: if the parameters and appearance changed, please refer to the product.
Foto's van Product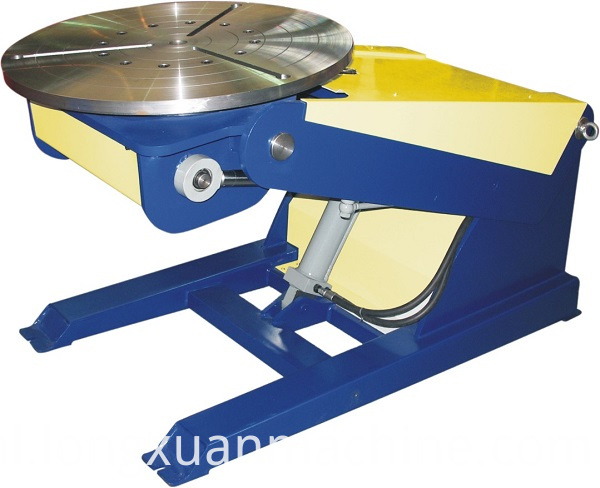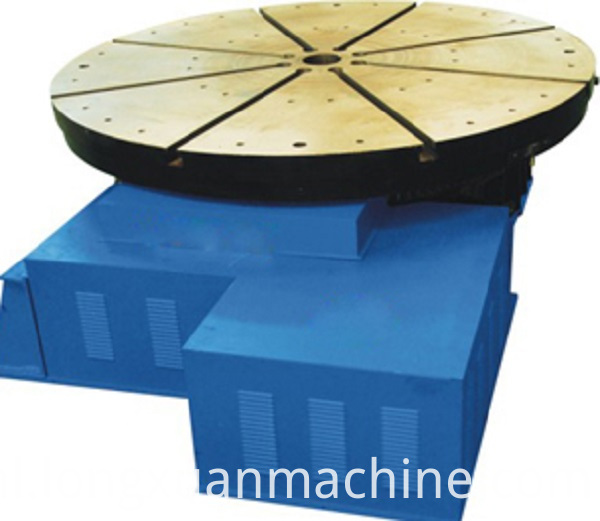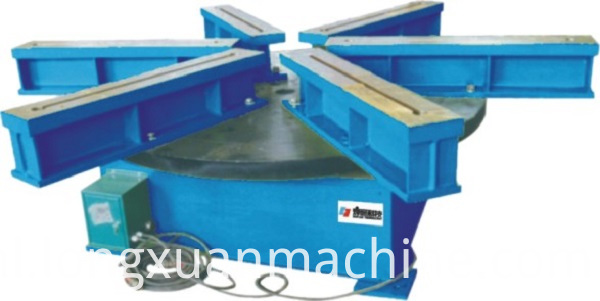 Verpakking en verzending
1. Buitenkant pakket: Sandard export houten kisten.
Binnenverpakking: rekfilm; of volgens de klantenorders.
2. Levering en verzending: 30-60 dagen na ontvangst van de borg.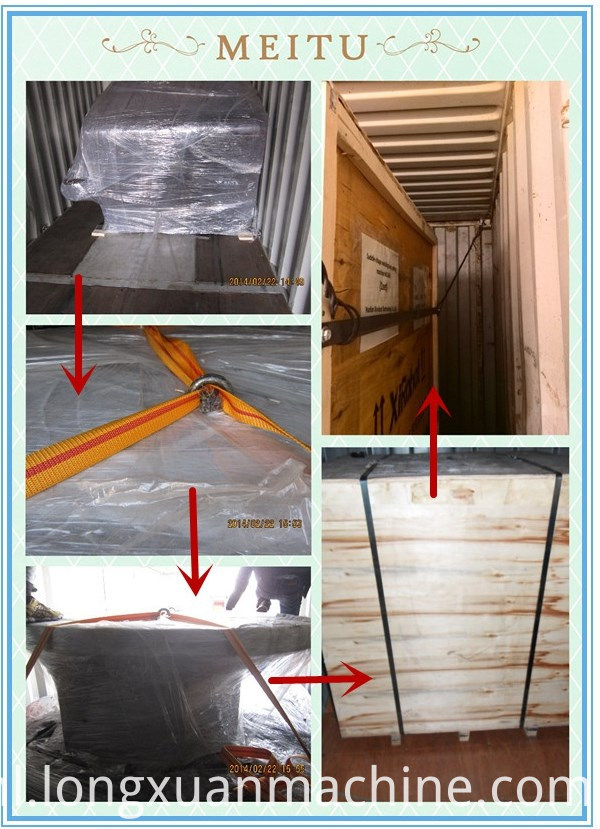 bedrijfsinformatie
Shijiazhuang Longxuan Trading Co, Ltd is gevestigd in Shijiazhuang, de hoofdstad van Hebei provincie met handig vervoer. Ons bedrijf is opgericht in februari 2012. Ons bedrijf is professioneel in het leveren van industriële apparatuur, die pijpverwerkende machines, automatische lasapparatuur, snijmachine, enz. Uitvoert. Ons bedrijf hecht altijd aan "geloofwaardigheid en integriteit, efficiëntie" doel en ontwikkelt zich snel, waardoor Uitstekende resultaten en ons bedrijf heeft een goed beeld in leveranciers en buitenlandse klanten bevorderd. En ons bedrijf heeft lange vriendschappelijke samenwerkingsverbanden gevestigd met vele hightech machines productiebedrijven.
Ons bedrijf blijft onze klanten leveren met een professionele kwaliteit geïntegreerde oplossing in automatische lassen, snijden en robotslassen.
Voor verdere relevante productafbeeldingen of details, stuur alstublieft uw gegevens en contacteer me direct!
Product Categorie : Lasmachines > Welding Positioner